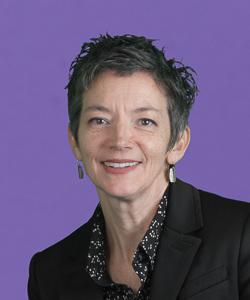 Ann joined PG Calc in 2001 as Vice President of Business and Strategic Development. In that role, she focused on corporate strategy, identifying and pursuing new business opportunities, and establishing strategic partnerships.
Ann has been part of the Consulting Department as a marketing consultant since 2009 as a logical result of the field's need for strong marketing experience and expertise, coupled with her own extensive background in Internet marketing, business development, and brand management. Prior to PG Calc, Ann held senior management positions in the Internet divisions of Inc. Magazine, Hill Holiday Advertising, and Lotus Development Corporation. She was the former Fundraising and Development Chair for Simmons School of Management's Alumnae Association Board and now serves on the PGGNE Executive Board as Director of Communications.
Ann has a degree in Business Administration from Salem State University and an MBA from Simmons School of Management.