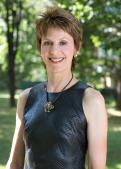 Anne Melvin has worked both as a volunteer and a professional in the field of development for over 30 years. She is a nationally-known speaker in the world of fundraising, presenting at fundraising conferences and training development teams nationwide through Dynamic Fundraising Training. Her passion is helping others learn how to be better fundraisers so we can all do more for the world. She specializes in donor motivation, cultivation and solicitation and has expertise in adult learning. 
At Harvard University, Anne is the Senior Learning Consultant to the central university fundraising operation. In the course of her 27+ years at Harvard, she has run the gamut of development teams including the annual fund, major gifts, stewardship, and gift planning, finally landing on her current passion - professional development of those who raise money. 
Prior to joining the nonprofit world, Anne practiced real estate law in the Boston area. She is a cum laude graduate of Williams College and holds a J.D. from the Boston University School of Law. 
Anne serves on more boards and volunteer committees than she currently has time for and is a lapsed rugby player with an undiagnosed gardening addiction. She races bicycles for 545 Velo Women, a cycling club in Metrowest Boston, and has more bikes than she's admitted to her husband. As a recovering Midwesterner from Columbus, Ohio, and a confirmed extrovert, Anne continues to talk to strangers wherever she goes, to the great consternation of her two children and husband.
Organization
Dynamic Fundraising Training, LLC