Overview
Everything You Need
PGM Anywhere is the industry's leading planned gift illustration software. Why? Because PGM Anywhere makes it easy for you to create the materials you need at every stage of the gift planning process.
Introduce planned gift concepts and benefits in an initial conversation with simple charts, attractive diagrams, and concise gift descriptions written in plain English.
As the gift planning progresses, create detailed analyses, as needed, to satisfy the most demanding donor or advisor.
When your donor completes a planned gift, create documents that substantiate the donor's deduction and summarize the gift. Even create an official gift acknowledgement letter.
Backed By PG Calc Expertise
At PG Calc, we pride ourselves on providing our clients with outstanding support.
Consult PGM Anywhere's outstanding Help system for a clear and complete explanation of every aspect of PGM Anywhere as well as for an extensive glossary of planned giving concepts and the full text of tax rulings relevant to gift planning.
Contact our client support team by phone or email to get the expert guidance you need, whether you have a question about a PGM Anywhere proposal you have created, want to know how to model a particular gift in PGM Anywhere, or have a gift planning question.
For nearly 40 years, Planned Giving Manager (PGM) and its web-based version, PGM Anywhere, have been the gift illustration software of choice for planned giving professionals. As we finalize the advanced features of PGM Anywhere, our clients have access to both the web-based and desktop versions. PGM Anywhere is the present and future of PGM.
PGM Anywhere Features
Here are some highlights of what you can do with PGM Anywhere.
Create presentations for every planned gift: bequests, gift annuities, charitable remainder trusts, retained life estates, charitable lead trusts, pooled income funds, and more.
Calculate deductions, taxation of payments, and effective return.
Project the benefits to your charity and the income beneficiaries of a life income gift.
Analyze the benefits of giving cash, long term gain, short term gain, or ordinary income property.
Create gift annuity agreements that meet the requirements of all 50 states and DC.
Compare your choice of gift plans and/or gift amounts side-by-side.
Export any PGM Anywhere presentation to MS Word and edit it as you wish; export to PDF and Excel too!

...and more!
Technical Specifications
PGM Anywhere requires an Internet connection and one of the following web browsers:
Chrome
Edge
Firefox
Safari
PGM Anywhere has been tested on Windows and MacOS, iPads, and Samsung Galaxy tablets. Operability on other tablets is not guaranteed.
PGM Anywhere is not compatible with Internet Explorer. PGM Anywhere has not been fully tested with the Microsoft Edge browser, but some clients have reported success.
PGM Anywhere is available directly from PG Calc only.  It is not available from the Apple Store or any other online store.
Free Trial
Sign up for a FREE 45-day trial and start using PGM Anywhere today!
See for yourself why thousands of gift planners rely on PGM Anywhere to create planned gift proposals on their tablets, laptops, and desktops.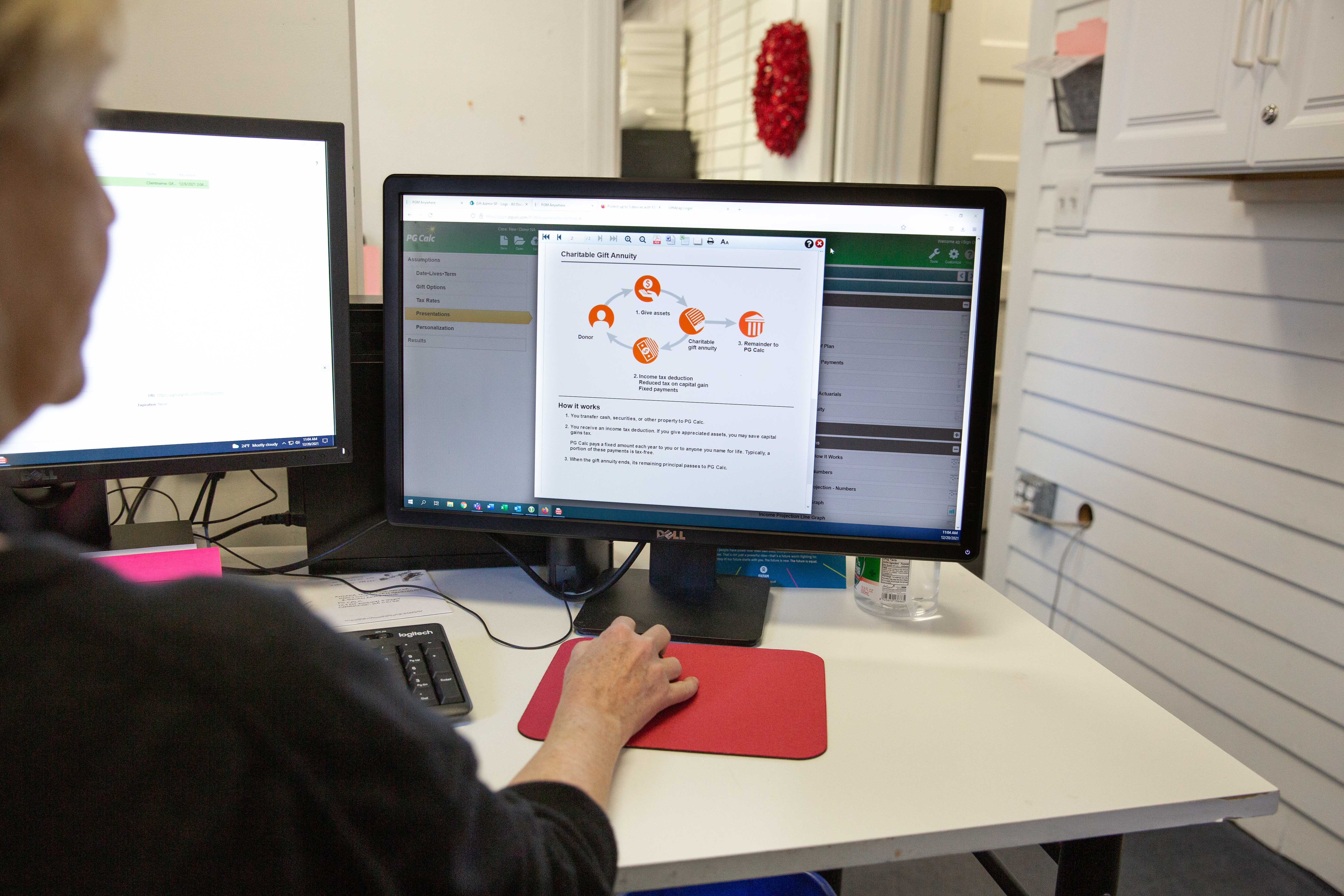 ​
I Use PGM Desktop, Sign Me Up for PGM Anywhere
Request Access to PGM Anywhere
If you...
Use Planned Giving Manager or Gift Annuity Manager on your desktop and want to start using PGM Anywhere too.
Understand that PGM Anywhere is included for FREE with your Planned Giving Manager/Gift Annuity Manager subscription,
Want to start using PGM Anywhere to create planned gift proposals on your tablet, laptop, or desktop computer like hundreds of other Planned Giving Manager and Gift Annuity Manager clients.
Fill out this form to request access to PGM Anywhere!
PGM Anywhere Pricing
Get the Most for Your Money!
PG Calc provides two gift illustration applications to charities – PGM Anywhere, for organizations that want to calculate and illustrate a wide range of life income gifts, and GAM Anywhere, for organizations that want to calculate and illustrate only gift annuities.
If you are an existing GAM Anywhere client and ready to explore PGM Anywhere, call us today at 888-497-4970 for more information about features that might be important to your program as well as pricing based on your existing GAM Anywhere contract.
Pricing Details
| PGM Anywhere | License Fee* | Annual Service | Total Year One |
| --- | --- | --- | --- |
| Primary Copy | $1,255 | $785 | $2,040 |
| Additional Copies | $300 | $205 | $505 |
* The license fee is a one-time fee; the service fee is recurring and is renewable annually.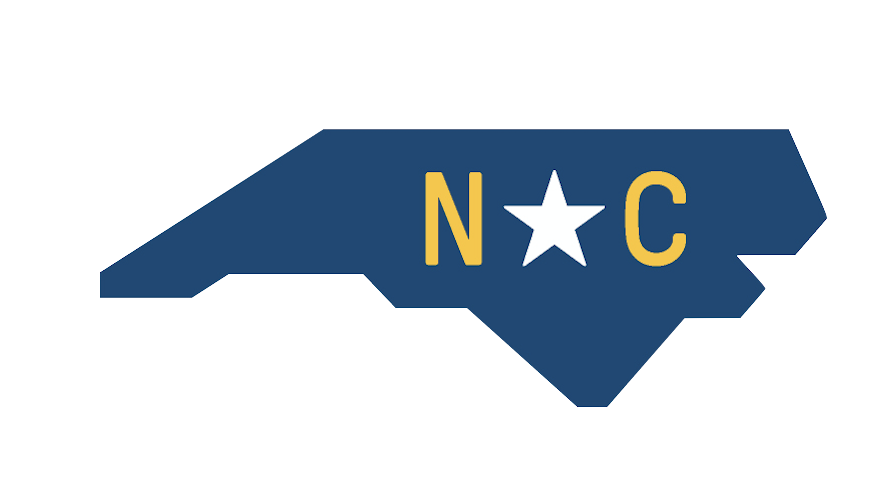 PGM Anywhere has been a great tool for my colleagues and me. With the recent legislative change and new gift opportunity to fund life income gifts with IRA assets, we wanted to ensure that our colleagues felt comfortable preparing proposals within PGM Anywhere. It is always nice to have a refresher of the features in PGM Anywhere as well. We reached out to the Client Services team for a custom training. They were very helpful in coordinating the session and providing an effective training for system colleagues and me. During the training, not only did Kara show us the workaround in the system but she also shared an overview of the new legislative change, requirements, the updated narratives, etc. My colleagues and I thought it was a very insightful training for the new gift opportunity they are marketing and a reminder of the services we have available through PG Calc. Kara also reminded the group about the support services PG Calc offers. Thank you again for your support and an informative session!
Kinna N. Clark
Senior Director of Development and Gift Planning Services
The University of North Carolina System
PGM Anywhere has been an outstanding partner to our organization. We count on it for accurate trust and CGA calculations and proposals. The PG Calc staff is always accessible and tremendously knowledgeable so that we feel confident our donors are receiving the most up-to-date and accurate information. PGM Anywhere does a great job of customization and is a delight to work with.
Debbie Roberts, JD
Senior Planned Giving Manager
The Trust for Public Land
I have used PGM and GiftWrap for many years. My favorite feature is the integration of the two products, knowing that the data from PGM is being accurately transferred into GiftWrap. I appreciate the team at PG Calc for always being there to answer my questions.
Denita Morin
Resource Development and Specialty Accountant
Boys & Girls Clubs of America
Previous
Next