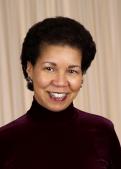 Nationally and internationally recognized, Karen Osborne receives invitations from all over the United States and the world. For 18 of her 42 years in fundraising, she served in senior positions at colleges and universities. For the past 24 years, Karen served first as President and now as Senior Strategist at The Osborne Group.
Karen believes in the power of philanthropy and nonprofits. She built her career around these passions not only as a major and principal gift officer, speaker, trainer, teacher, consultant, and coach but also as a donor, volunteer, and board member. The Council for the Advancement and Support of Education (CASE) awarded Karen the Crystal Apple for Outstanding Teaching and Public Speaking and the Ashmore Award for Outstanding Service to the Profession.
Karen is also a novelist. Getting It Right, Akashic Books was published in June 2017. Her new novel, Tangled Lies, Black Rose Writing, launches July 22, 2021.