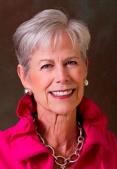 Kathryn W. Miree is President and primary consultant for Kathryn W. Miree & Associates, Inc., a consulting firm that for seventeen years has worked with boards and staff of nonprofits and foundations to develop or fine tune planned giving programs and endowments. She received her undergraduate degree from Emory University and her law degree from The University of Alabama School of Law. She spent 15 years in various positions in the Trust Division of a large southeastern bank before joining a regional brokerage firm to established its trust company and serve as its initial President & CEO. In 1997 she established Kathryn W. Miree & Associates, Inc.

Ms. Miree is a past president of the National Committee on Planned Giving, a past president of the Alabama Planned Giving Council, a past President of the Estate Planning Council of Birmingham, and past President of the Alabama Bankers Association Trust Division. She is a member of the Alabama Bar Association.

She currently serves on the Editorial Advisory Boards of Planned Giving Today and Planned Giving Design Center and on the Board of the Community Foundation of Greater Birmingham where she is Chair Elect. Ms. Miree is a frequent lecturer, coauthor of The Family Foundation Handbook (CCH Publishers 2014) and author of The Professional Advisor's Guide to Planned Giving (CCH Publishers, 2006). Her clients include a variety of nonprofits and foundations across the country. Ms. Miree also serves as a frequent speaker for continuing education events across the country.
Organization:
Kathryn W. Miree & Associates, Inc.