PGM Anywhere
Planned gift proposal software anywhere you go.
Take the power of Planned Giving Manager (PGM) or Gift Annuity Manager (GAM) with you wherever you go with your tablet or laptop. When you buy PGM or GAM, you get PGM Anywhere, too!
Everything You Need, Wherever You Are
PGM Anywhere is web-based software that puts the power of Planned Giving Manager (PGM) on your tablet, laptop, and desktop computer. Whether in a hotel room, in your donor's living room, or in your office, PGM Anywhere makes it easy for you to create the materials you need for every stage of the gift planning process.
Introduce planned gift concepts and benefits in an initial conversation with simple charts, attractive diagrams, and concise gift descriptions written in plain English.
Sit with your prospect and use PGM Anywhere to explore "what ifs."
When your donor completes a planned gift, create documents that substantiate the donor's deduction and summarize the gift. Even create an official acknowledgement letter.
Backed By PG Calc Expertise
At PG Calc, we pride ourselves on providing our clients with outstanding support.
Consult PGM Anywhere's outstanding Help system for a clear and complete explanation of every aspect of PGM Anywhere, as well as for an extensive glossary of planned giving concepts.
Contact our client support team by phone or email to get the expert guidance you need, whether you have a question about a PGM Anywhere proposal you have created, want to know how to model a particular gift in PGM Anywhere, or have a gift planning question.
Features
Here are the highlights of what you can do with PGM Anywhere.
Run PGM Anywhere on any device, including tablet, laptop, and desktop computers.
Create presentations for every planned gift: bequests, gift annuities, charitable remainder trusts, retained life estates, charitable lead trusts, pooled income funds, and more.
Calculate deductions and taxation of payments.
Project the benefits to your charity and income beneficiaries of a life income gift.
Analyze the benefits of giving cash, long term gain property, or short term gain property.
Create gift annuity agreements that meet the requirements of all 50 states and DC.
Export any PGM presentation to Word and edit it as you wish; export to PDF, too.
Compare your choice of gift plans and gift amounts side-by-side.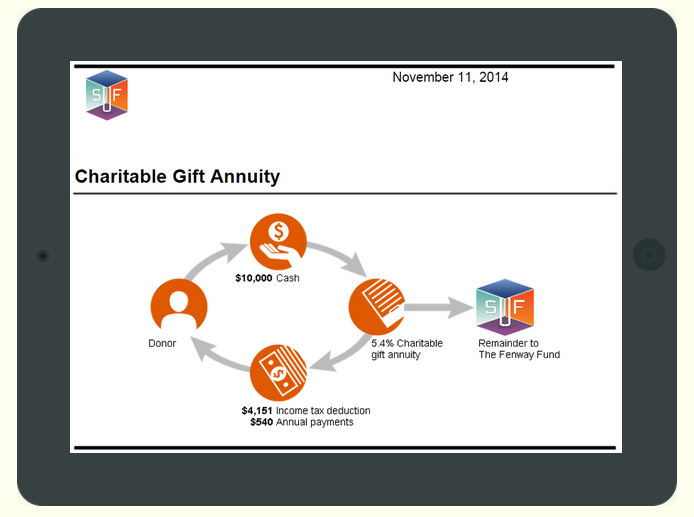 PGM Anywhere requires an Internet connection and one of the following web browsers:
Chrome 27 or higher version

Firefox 21 or higher version

Safari 5 or higher version
PGM Anywhere has been tested on Windows and Macintosh desktop computers, iPad 2, and Samsung Galaxy tablet computers. Operability on other tablet computers is not guaranteed.
While some users have been able to run PGM Anywhere on Internet Explorer 9 or higher, others have had difficulties due to configuration and compatibility settings, for which we recommend switching to a different browser. PGM Anywhere has not been fully tested with the Microsoft Edge browser, but some clients have reported success.
PGM Anywhere is available directly from PG Calc only.  It is not available from the Apple Store or any other online store.
Sign up a FREE 45-day trial and start using PGM Anywhere today!
PGM Anywhere is included with all Planned Giving Manager and Gift Annuity Manager subscriptions.
See for yourself why hundreds of Planned Giving Manager and Gift Annuity Manager clients are using PGM Anywhere to create planned gift proposals on their tablets, laptops, and desktops.
Request Your Copy of PGM Anywhere.
If you...
use Planned Giving Manager or Gift Annuity Manager and want to start using PGM Anywhere too,
understand that PGM Anywhere is included for FREE with your Planned Giving Manager/Gift Annuity Manager subscription,
want to start using PGM Anywhere to create planned gift proposals on your tablet, laptop, and desktop computer 

like hundreds of other 

Planned Giving Manager

 and 

Gift Annuity Manager

 clients,
...fill out this form to request your copy of PGM Anywhere!
How Can We Help You?
With PGM Anywhere and your mobile device, you can help your donors understand which planned gift makes the most sense for them, wherever you are. Contact us to see how PGM Anywhere can enhance your planned giving program.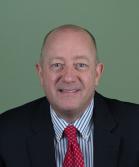 Director of Sales
Contact Dave Wolfe:
888-497-4970
•
E-mail