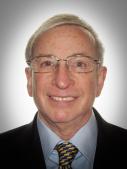 Mike is a senior consultant at PG Calc supporting our retainer and project consulting clients.  Mike brings extensive gift planning and legal expertise to his consulting role at PG Calc. His experiences as a front-line gift planner and director of three active gift planning programs have taught him that the most successful planned giving programs – and planned gifts - require collaboration. Mike had broad responsibilities at all of the organizations where he has led gift planning programs, including ensuring best practices and efficiency in gift planning administration, legal compliance, stewardship of legacy circle members, multi-channel marketing efforts, and liaison among legal, investment, and custodian bank professionals. Over the years Mike has collaborated with staff at PG Calc to structure and close gifts, and also to have their expertise with special projects.

He joined American Friends Service Committee in 1998, eventually rising to the position of Director of Gift Planning.  Mike was at Swarthmore College as Director of Gift Planning from 2005 to 2013 and he was most recently the Executive Director, Gift Planning at Temple University. At Temple, he supported 50 gift officers helping them to identify their best planned giving prospects, joining with them to do donor visits, and conducting trainings about raising the topic of planned giving in the donor's living room and how to identify planned gift opportunities
For 18 years prior, Mike ran his own law practice, focusing on estate planning and real estate. In that capacity, he learned about the benefits - and pitfalls - of real property.
Mike holds a BA in journalism from Penn State and a JD from Widener University School of Law.